OUR PROFILE

SHREE MAHARSHI COLLEGE OF VEDIC ASTROLOGY
Regd. Under Niti Aayog Govt of India – ID RJ/2018/0190108
Recognised by University of Nations For Quality Education – Central America
Affiliated by IAMA International Open University of Florida USA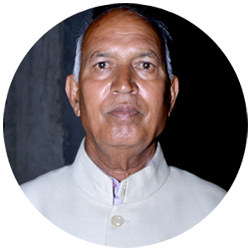 MR. M.D. CHOUHAN
Founder

Learning is enabling the individual to utilize his/her potential to its full-est. Without Vedic/Shastra the training of human mind is incomplete. No individual is a human being in the working world until he doesn't have the proper planetary position in the right sense. In this mind was to be trained and without proper education and without proper Knowledge, a person is incomplete in the sense of Vedic. If a person has proper knowledge about Shastra and planetary position that makes a man a right thinker and a correct decision-maker. It achieves this by bringing him knowledge from external world teaching him to reason and acquainting him with past history, So that he may be a better judge of the present, without Vedic astrology a person is shut up in a windowless room. With Vedic Astrology, he finds himself in a room with its entire windows open to the outside.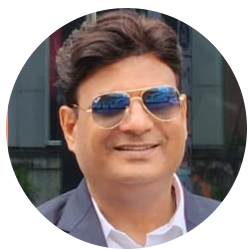 DR. VIKAS CHOUHAN
Director

At our college, we provide an environment and curriculum where the student can explore and develop every facet of himself/herself, enabling him/her to realize their true potentials. As the student goes about dis-covering himself/herself, he/she also discovers extraordinary roots, because another objective of our college is to ensure that the words of NRI's and person of India origin abroad get an opportunity to reconnect with the culture and values that from the backbone of every Indian's existence. In another word, this unique educational institution seeks to blend the beauty of traditional cultural values and the latest in teaching aids and methodology to optimize learning, open young minds and empower young people to become global citizens. Who stand, fall and live with courage and conviction, Carving a niche for themselves and other wherever they go.
ADVISORY BOARD
DR. VIKAS CHOUHAN
Director
DR. D.P. SINGH
Jaipur Rajasthan
Ex-Directorate of Distance Education
DR. V.K. SHUKLA
Lucknow, U.P.
Chairman, Vastu Research of India
& Writer of Vedic Vastu Sutra
DR. GOPAL SARSWAT
Udaipur, Rajasthan
Eminent Astrologer and Vastu Expert
DR. B.D. VYAS
Maharasthra
Educationalist, Professional and Guide
RAJESH PRIHAR
Dubai, UAE
Educatonalist, Professional and Guide
PRAVEEN BHAI AGRAWAL
Vadodara, Gujrat
Businessman, Devotee and Counselor
SUBRAMANIAN P.
Banglore, Karnataka
Astro-Vastu Consultant and Research Worker
DR. AMANDEEP
Chandigarh, Haryana
MBA, Management Consultant
VEDANT SHUKLA
Mumbai, Maharasthra
Yoga Teacher and Healer
DR. LOKESH RATHOR
Jodhpur, Rajasthan
Poet, Satirist and Writer of more then 100 Books
DR. SHASHI BHUSHAN GUPTA
Alwar Rajasthan
Astrologer and Vastu specialist
PRAHLAD DHOLKIA
Gujrat Chapter
Astrologer
PANAL OF EXPERTS
ASTROLOGER
PDT. BHARAT K. BHATT
(Eminent Astrologer, Mahurat Expert)
PDT. KAMAL NANDLAL
(Astrologer and Numerologist
M/S AstroLotus - Ajmer)
PDT. NIRANJAN PUROHIT
(Emneint Astrologer, Teacher and Astrology)
PDT. G.D. VYAS
(Astrologer, Spec. in Question of Horoscope)
PALMIST
MADAN LALA SHARMA
(Retd. Principal and Eminent Palmist)
DR. DEVRAJ SHARMA
(Eminent Palmist and Tarot Reader)
SANJAY SHARMA
(Businessman turned to Palmistry)
VASTU SHASTRA EXPERT
PDT. RAJESH JOSHI
(Vedic Sithapati and Astrological Vastu Expert)
HARISH MALKANI
(Numerology and Vastu Expert)
DR. R.C. GUPTA
(Vastu Expert and factory Vastu specialist)
R.K. PATHAK
(Emient Vastu Expert and site Valuer)
GARIMA SEN
(Eminent Vastu Expert and space planner)
CARTOONIST
DEEPAK BHANDARI
(Noted Cartoonist)
CARTOONIST SHANU
(Sketch Artist)
EDUCATIONALIST
DR. NIDHI AGRAWAL
M. A. Phed
RISHIKA MAHRSHI
MBA, (Dubai)
NARENDRA JAIN
Advocate, MBA, LLB
DR. G.L. MOURYA
MBBS, DCH (England)
ENGINEERS/INTERIOR DESIGNER
ANUP PARIHAR
Engineer
SEEMA PADIYAR
Interior Designer
QUALITY ASSURANCE
SARAD AGRAWAL
MBA (HR)
MR. JAGAT SINGH PARMAR (SILVASA)
(ISO Consultant)
FACULTY

DR. VIKAS CHOUHAN
(Director)

Dr. Aarti Kapoor
(HOD Astrology)

Dr. Rashmi Monga
(HOD Astrology)

NEHA PRADEEP SAINI
(Astrology, Vastu & Numerology Expert)

SHWETA CHABRA
(Astrologer)

DR. KANUBHAI PROHIT
(Astrology & Vastu Expert)

DR. HARSHADBHAI JOSHI
(Astrology Expert)

DR. VIJAY KUMAR PARIMAL SOLANKI
(Vastu Expert)

DR. PARIKSHIT CHAKRABORTY
(Numerology & Colour Therapist)

DR. AARTI KAPOOR
(Astrology Faculty)

DR. ANIL UPADHYAY
(HOD of Vastu)

DR. AVINASH SHAH
(Astrology Faculty)

Dr. Anamika N Ratliya
(HOD)

DR. MARIYA MOTIWALA
(HOD of Astro Theraphy)

DR. PAVAN PARMAR
(Astrology Faculty)

DR. RIDHII
(HOD of Tarot)

DR. RUDRESH M SHASTRI
(Principle, HOD of Astrology &
Director of R & D Vedic Studies)

DR. SHAIFALI BANSSAL
(HOD of Numerologist, Vastu & Fengshui)
Maharshi College of Vedic Astrology strives to achieve the best in the ancient Indian Science of Astrology, Palmistry and Vedic- Vastu. Three correspondence course (distance education program) are designed in such a manner so as to impart the complete knowledge of Astrology, Palmistry and Vedic- Vastu in a simple and understandable language. Student shall become an expert in these subjects at the end of the curriculum and can practice it as a profession or as a hobby to please and a layman with surprising results. Maharshi College of Vedic Astrology may not be the first in this field but it is definitely unique in its approach, concept, content, delivery and presentation to fulfill the basic human psychology to know more and more about its future in a dedicated and descriptive manner. After completion of this exhaustive correspondence course, one will be in a position to help and relieve the sufferings of human beings and guide them to a better lifestyle and future.
PROGRAM OBJECTIVE

To provide insight into the future.
To decrease the sufferings of mankind.
To preach Astro-Vastu, Palmistry, and Astrology. as a course.
To prepare Consultants in the said fields.
To promote vale added Diploma along with formal Degree.
To bring out the true facet Astru-Vastu, Palmistry and Astrology at global level.